A dining room can take on any shape and size, and you can have a simple breakfast nook, an elegant and stately dining room, a standard dining area where everyone can congregate, and everything in between. But everyone can agree that one of the most important elements of any dining area are the chairs. Dining chairs can come in different heights and sizes, but when choosing one, you have to be sure that it goes well with the space and your theme. Aside from this, you have to think about its level of comfort. So what else should you think about when selecting dining chairs for your dining area? Here's your best guide.
When you are on the lookout for furniture, taking measurements is crucial – and this is particularly true for dining chairs. A general rule of thumb when selecting dining chairs is that you want 30 centimetres between the dining chair's top and the table's bottom. When you have determined the right size of your dining chairs, you have to figure out how many can fit around your dining table. For this, you need to leave about 60 centimetres of room around each chair. If your dining table is 182 centimetres, it can comfortably seat six diners, and so on.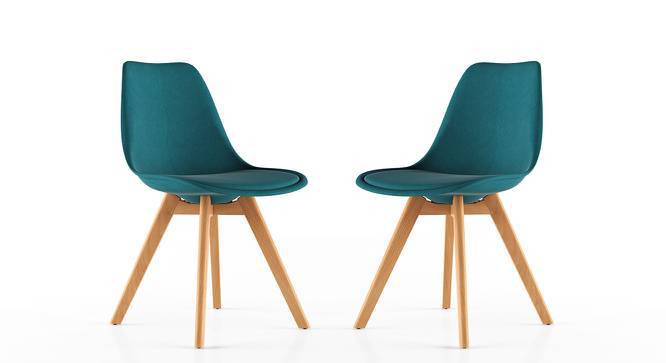 The right level of comfort
You can choose between non-upholstered and upholstered dining chairs such as the gorgeous modern and iconic chairs available from Diiiz.com, and both will have their distinct advantages, but it's really up to you what kind of comfort level you want. If you want something easy to clean, go for something that's non-upholstered, but if you want something that you can sit on for long periods, then go for an upholstered dining chair. Non-upholstered chairs are often narrower than upholstered ones as well, so they can more easily fit around a small dining table.
The finish and the fabric
If you want something more eclectic with a 'mix and match' appeal, think about the finish of your dining chairs. You want your chairs to complement one another, but you don't want them to be the perfect match. To do this properly, think about incorporating one element that's consistent and another that's contrasting. You can, for instance, go for the same head chairs and different side chairs, and head chairs are quite good at giving your space more personality as well. For instance, you can be more creative with your head chairs, choosing them in different finishes and fabrics from the side chairs or bringing in a unique shape or a bold pattern.
One rule you should follow when outfitting your dining room is to furnish it according to everyday comfort. You don't have to worry about seating 12 in your dining area unless Christmas or a major holiday comes along, and you can simply go for extra seats, which you can place strategically in your dining room. If you want to make sure that you have extra seats for major occasions, go for folding chairs or side chairs or place chairs on both sides of a console table; this gives the dining area another level of charm and personality as well.